Driving forward research with LSE's enterprise blog platform
Developing a WordPress multisite blog platform for leading research university LSE.
Project overview
Leading university LSE (London School of Economics and Political Science) is a globally-renowned research institution known for its study of social sciences and its strong research program. Elementary Digital was tasked with developing a new blog platform for LSE's dozens of research blogs, including its distinguished Brexit blog.
The brief

The requirement of the redesign was creating a theme flexible enough to support 60 live blogs from a global community of researchers. The existing platform had a large number of articles from a variety of sources, including academics, think-tanks, research groups, politicians, and third-sector organizations. LSE wished to preserve the diversity of its research while modernizing the look of the site and giving brand continuity across the blog network.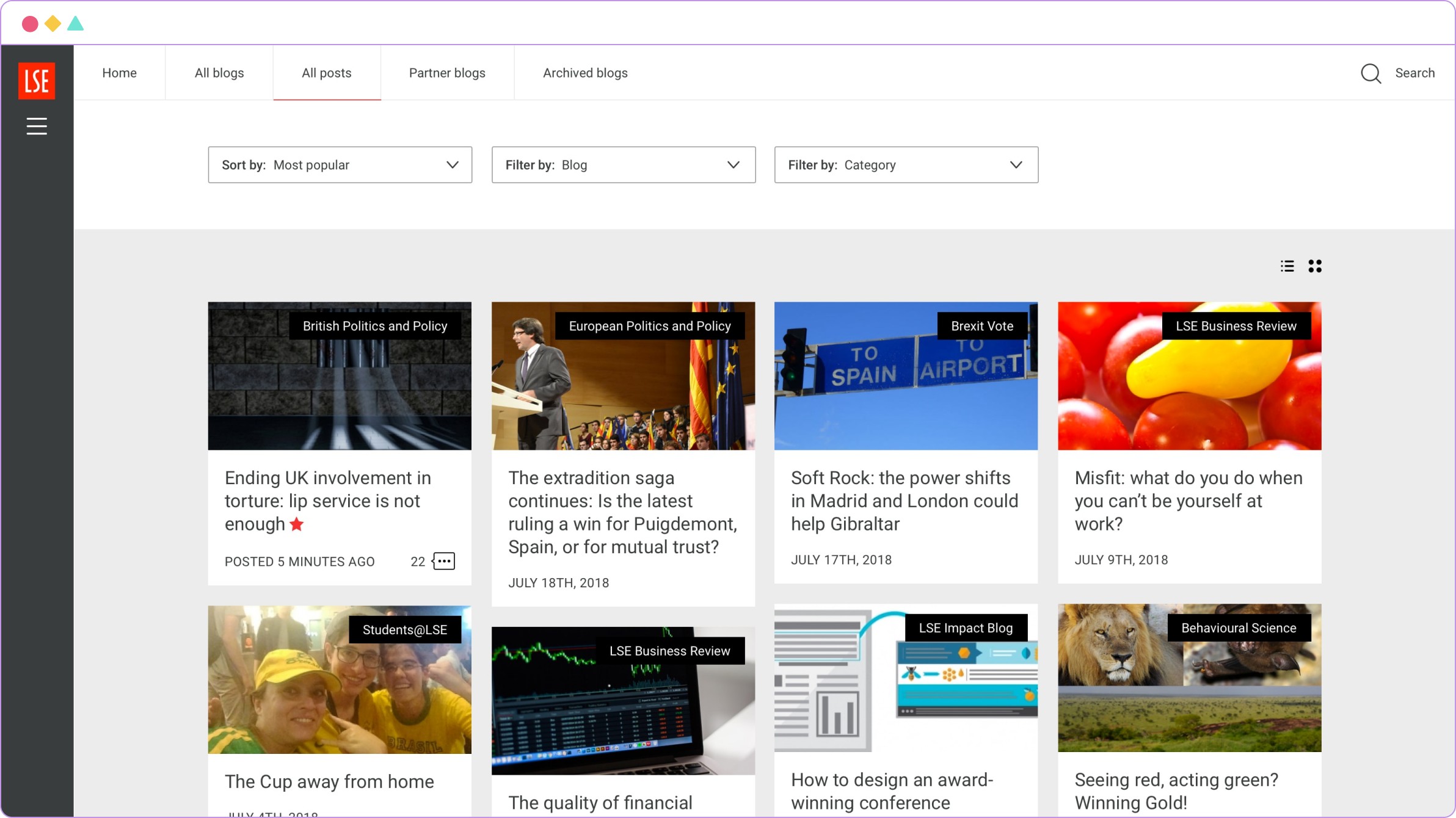 The solution
We proposed a solution based on the WordPress multisite network. A new theme would be developed with a limited number of customizable options to allow each blog to have a unique character within an overall consistent LSE brand. It was also important that we create a design that would allow the words and images of the researchers to speak for themselves and not get in the way of readers. We added a content progress bar and approximate reading times to allow researchers to better manage their reading schedules.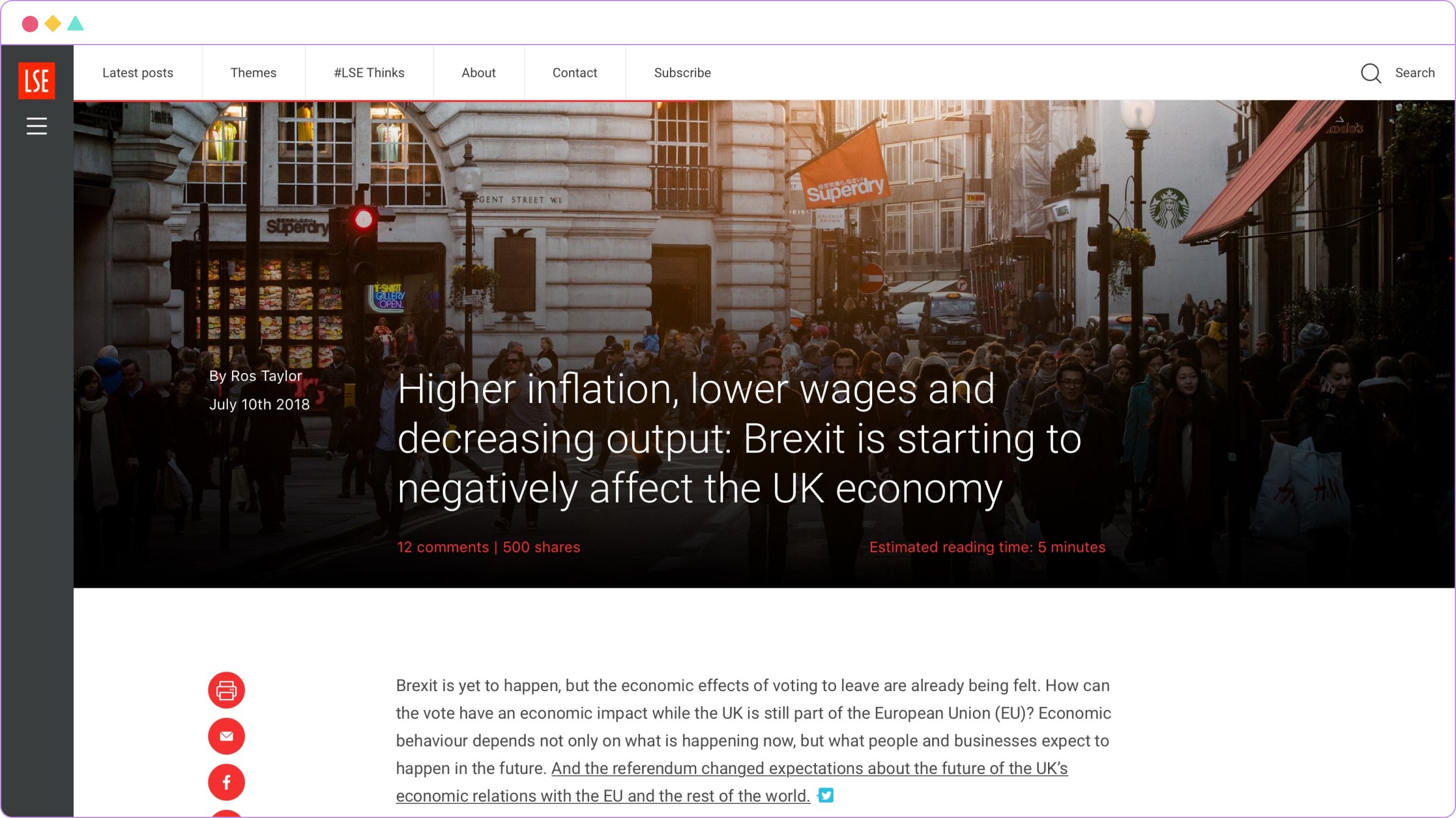 Content aggregation
The home page had to display the latest articles from featured blogs and research categories. To facilitate the search and organization of articles, we integrated WordPress with the Funnelback content aggregation API. This allowed users to easily search across 100,000 articles in the network and helped to ensure that the content on the platform was easily discoverable to researchers.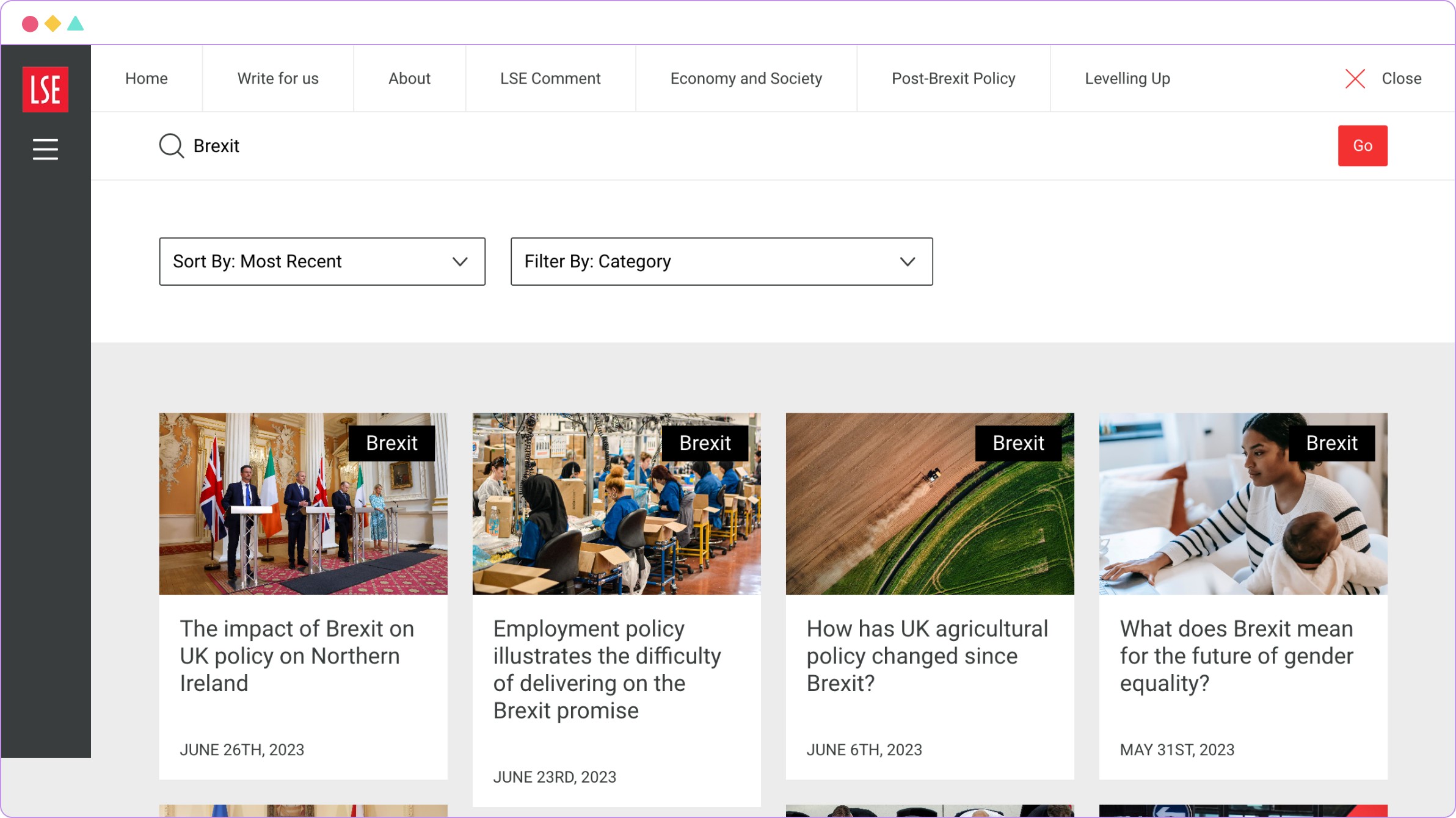 The challenge
Liaising with multiple IT and research teams requires a lot of work within a large enterprise environment. In addition to the extensive size of LSE's existing blog network, it was an important part of the project to support a way to migrate blogs over to the new network one by one rather than all at once. To facilitate this we built-in support for reverse-proxying domains to each blog. Reverse-proxying is a technique that allows a server to act as a proxy for a different server. This allowed different sites to be migrated over at different times, making the process more manageable and reducing the risk of significant downtime.
Our impact
60
Live blogs
The number of live blogs using the framework.
100,000
Number of articles
The number of articles migrated and published across the multisite network.
400,000
Unique readers per month
LSE Blogs are read by over 400,000 unique visitors per month.
The people that made it possible