Creating self-managed WordPress landing pages for Travelodge's marketing team
Accelerating Travelodge's time to market by creating a WordPress landing page platform.
Project overview
Travelodge is the UK's largest independent hotel brand, with more than 590 hotels. Over a relationship spanning more than five years, we have been tasked with designing and building the corporate blog as well as a number of microsites which allow the marketing team to quickly create targeted landing pages to sit alongside the company's main digital properties.
The brief

The goal was to allow Travelodge's marketing team to quickly and easily create and launch landing pages and blog content that were separate from the company's enterprise systems. Each microsite had to sit seamlessly alongside their existing sites, so that a Travelodge customer wouldn't be able to distinguish them.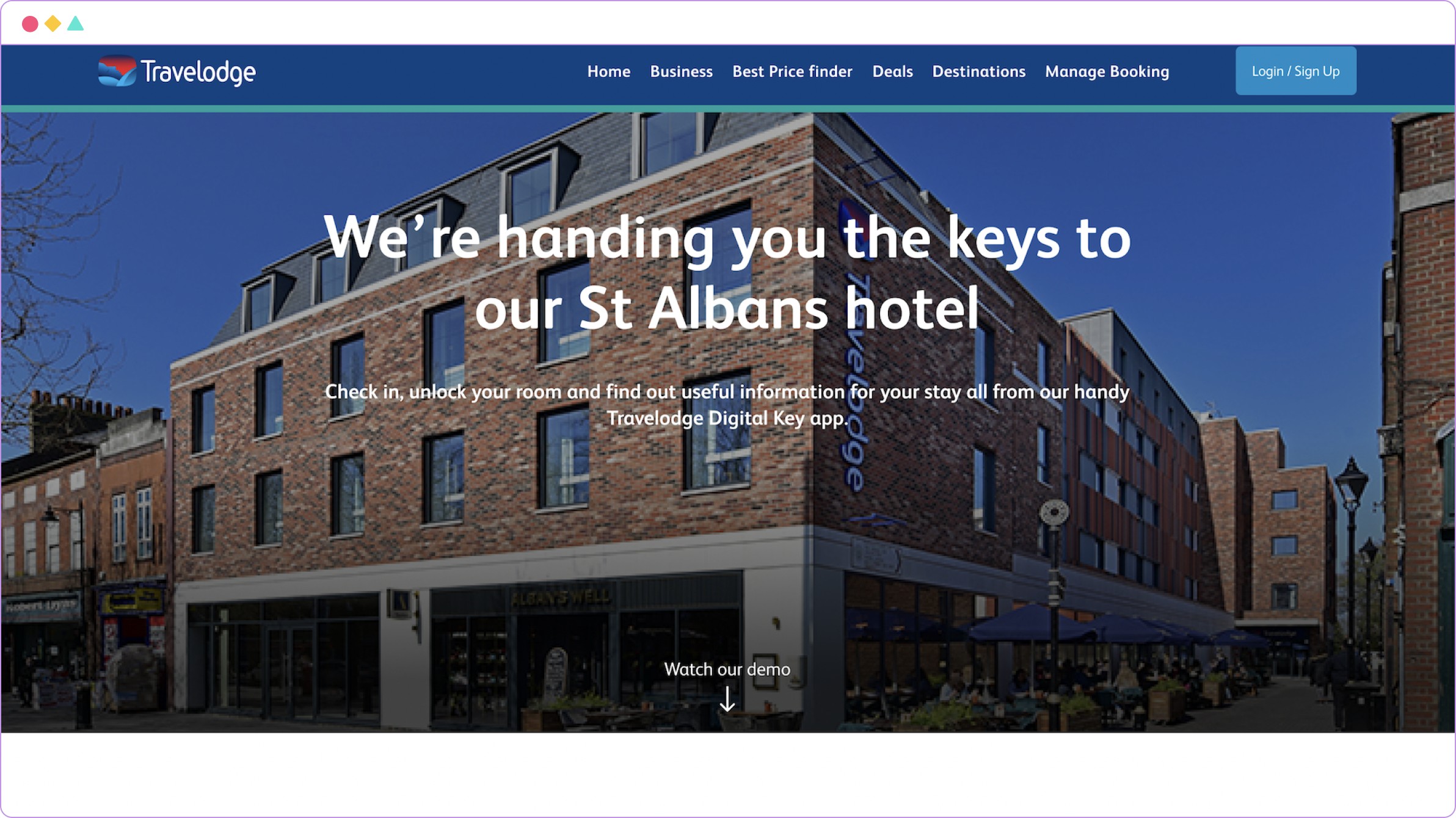 The solution

To achieve this, we set out a solution that involved proxying areas of Travelodge's site to a number of WordPress microsites. Proxying allows these sites to appear directly within the travelodge.co.uk domain, despite being administrated as completely separate sites.
In this case, the blog sites and landing pages were designed to mimic the main site's header and features on these sites allow the user to be linked directly to the Travelodge hotels and booking system.
By using a flexible, custom page-builder, whenever a new landing page is needed the marketing team can create this using existing blocks or request a small amount of additional work to create a page with bespoke branding for a campaign.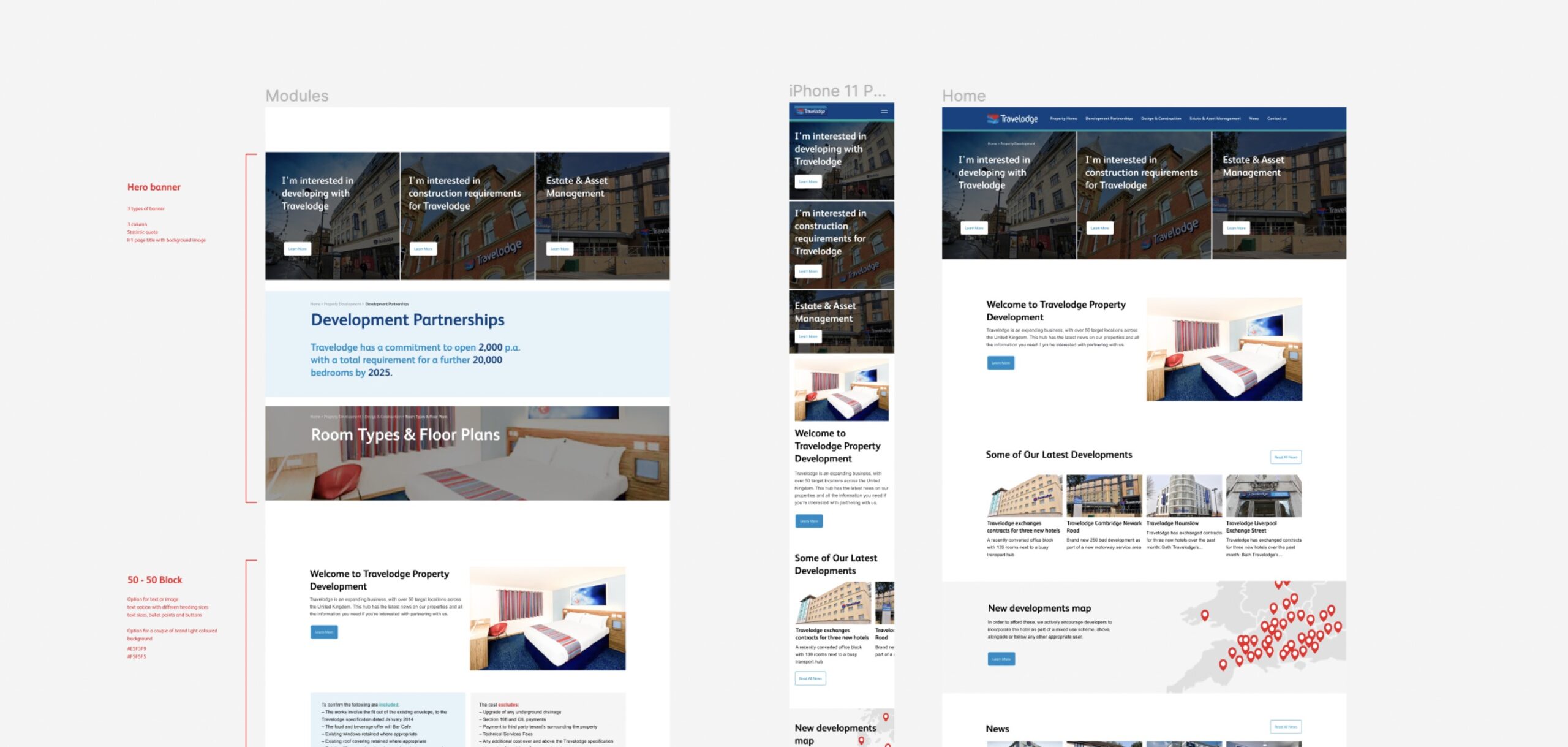 Enterprise systems
There are several benefits to using proxying for landing pages or microsites like these. From a security perspective, proxying allows for an additional layer of protection for the main site, as the landing pages are hosted on a separate server. This can help to mitigate the risk of an attack on the main site, as the landing pages are not directly connected to it. Proxying can also be beneficial in terms of ease of maintenance, as the landing pages are separate from complex enterprise IT systems, such as Travelodge's booking engine. This in turn made it easier for Travelodge to launch campaigns with reduced time to market.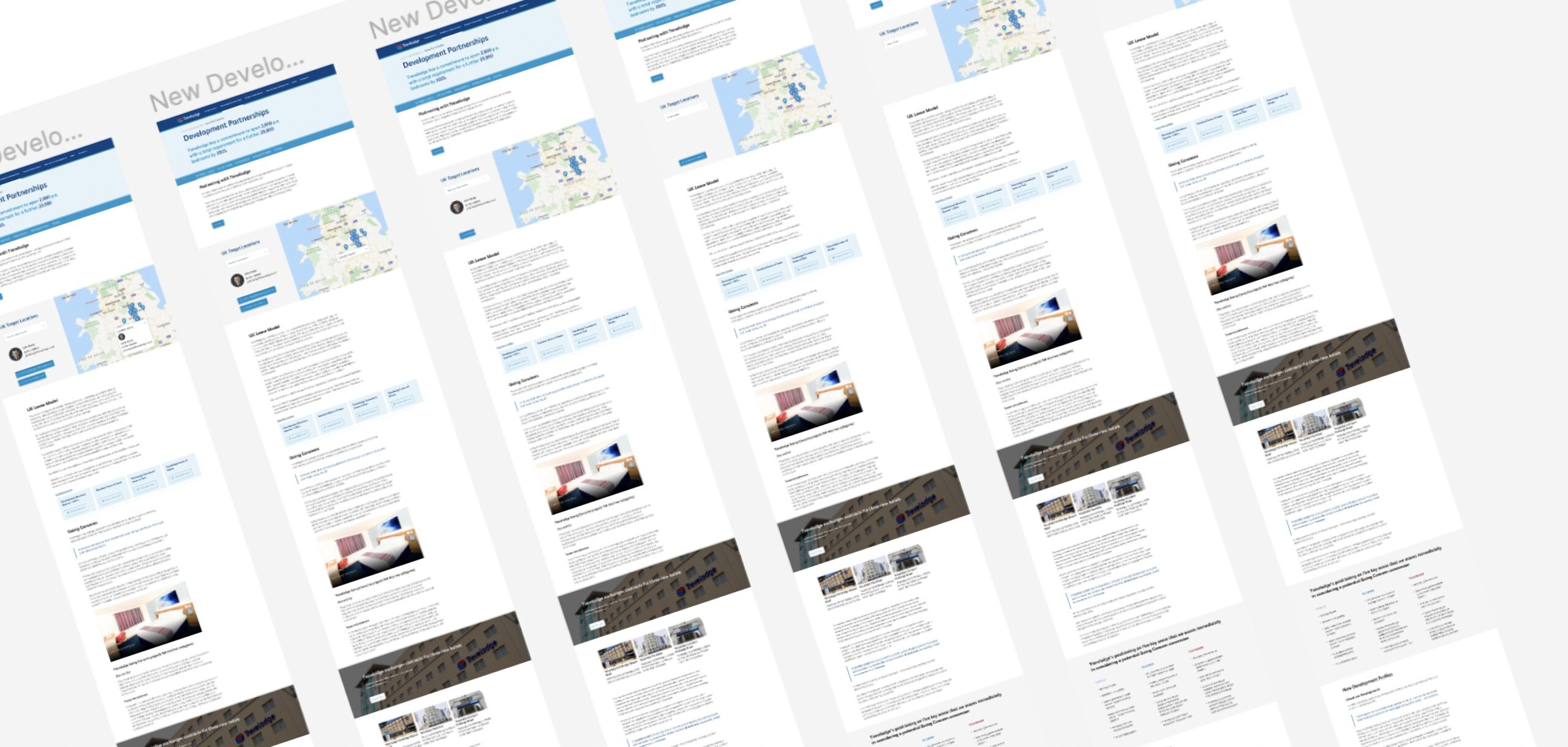 The challenge
Each microsite was to be linked to Travelodge's booking engine, allowing users to easily book a room at one of their hotels. We worked closely with Travelodge to ensure that the designs of the landing pages were consistent with the company's brand guidelines, with the header and footer being dynamically inserted into the pages to create a seamless experience for users.
The people that made it possible